Wallace Stroby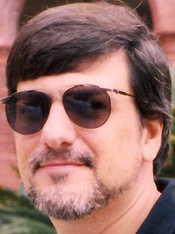 Wallace Stroby is an award-winning journalist and the author of the novels "Kings of Midnight," "Cold Shot to the Heart," "Gone 'Til November," "The Heartbreak Lounge" and "The Barbed-Wire Kiss.".
A Long Branch, N.J., native, he's a lifelong resident of the Jersey Shore. "The Barbed-Wire Kiss," which The Washington Post called "a scorching first novel ...full of attention to character and memory and, even more, to the neighborhoods of New Jersey," was a finalist for the 2004 Barry Award for Best First Novel.
A graduate of Rutgers University, Stroby was an editor at the Star-Ledger of Newark, Tony Soprano's hometown newspaper, for 13 years.
Series
Books:
Some Die Nameless, July 2018
Hardcover
The Devil's Share, July 2015
Crissa Stone
Hardcover
Shoot The Woman First, December 2013
Hardcover
Kings Of Midnight, September 2013
Paperback
Kings Of Midnight, April 2012
Hardcover