Tamara Morgan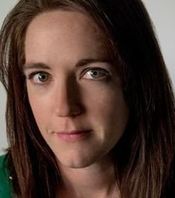 Blogging at Fresh Fiction
But I Don't Want Him to Be a Bad Guy: The Trouble with Villains
August 1, 2017
It's time for me to make a confession: I hate writing villains. As an author who delights in heists and capers and romantic suspense Read More...
Tamara Morgan | What to Read? Heist and Thief Romances
March 8, 2017
I like to think that heist romances are going to be a thing in 2017. And no, not just because I write them. I have Read More...
Tamara Morgan is a romance writer and unabashed lover of historical reenactments—the more elaborate and geeky the costume requirements, the better. In her quest for modern-day history and intrigue, she has taken fencing classes, forced her child into Highland dancing, and, of course, journeyed annually to the local Renaissance Fair. These feats are matched by a universal love of men in tights, of both the superhero and codpiece variety.
Her home is in the Inland Northwest, where she lives with her husband, daughter, and variety of household pets.
Series
Penelope Blue
Books:
Seeking Mr. Wrong, March 2018
Penelope Blue #3
Mass Market Paperback
Saving Mr. Perfect, August 2017
Penelope Blue
Mass Market Paperback
Stealing Mr. Right, March 2017
Penelope Blue #1
Paperback
Because I Can, October 2014
e-Book
Confidence Tricks, February 2013
e-Book
Holding Out for a Hero, January 2013
A Superhero Anthology
e-Book
Playing With Fire, September 2012
e-Book
Love is a Battlefield, March 2012
Game of Love #1
e-Book