Mark Driscoll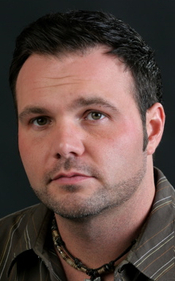 Pastor Mark Driscoll is the founding pastor of Mars Hill Church in Seattle, Washington and is one of the world's most-downloaded and quoted pastors. His audience--fans and critics alike--spans the theological and cultural left and right. He was also named one of the "25 Most Influential Pastors of the Past 25 Years" by Preaching magazine, and his sermons are consistently #1 on iTunes each week for Religion & Spirituality with over 10 million of downloads each year.
Pastor Mark received a B.A. in Speech Communication from the Edward R. Murrow School of Communication at Washington State University, and he holds a masters degree in Exegetical Theology from Western Seminary in Portland, Oregon. He is the author of fifteen books.
In 1996, at the age of twenty-five, Pastor Mark and his wife, Grace, with the vision to make disciples of Jesus and plant churches, started a small Bible study at their home in Seattle, which at the time was the least churched city in America. Since that time, by God's grace, the church has exploded with upwards of nineteen thousand people meeting across thirteen locations in four states (Washington, Oregon, California, and New Mexico). Mars Hill has been recognized as the 54th largest, 30th fastest-growing, and 2nd most-innovative church in America by Outreach magazine.
Series
Books:
Real Marriage, January 2012
Hardcover