Kathryn Kay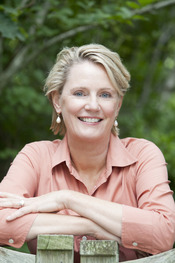 I was born in 1953 in Ann Arbor, Michigan, the third of six children and eldest daughter of an international businessman, and homemaker. Just before my fourth birthday we moved to England where I became a proper little British girl in my gray Macintosh and black Wellington boots. Although we moved a number of times in those early years between England, Germany, and the States, I have always considered England to be my childhood home. While the frequent moves nurtured a sense of adventure and independence, the social and educational ramifications were often challenging, and to this day I'm a little wistful when I meet people who've had the experience of spending their childhood in one place. When I was a freshman in high school, we returned to the U.S. where I attended high school and University. Following three, somewhat aimless, years at the University of Wisconsin and many courses in history and literature, I returned to Europe and settled in Florence, Italy. There, I enrolled in a course of study in antiques restoration, ultimately specializing in 15th Century inlay, and enjoyed an expat, bohemian life style. I remained in Florence for five years during which time I made an unexpected visit to a little island off Cape Cod called, Nantucket… I was captivated. Following the birth of my daughter in Florence, my then husband and I moved to Nantucket and made it our home. Over the ensuing fifteen years I became a single parent, woodworker, basket maker, caterer, decorative painter, and antiques dealer. At the age of forty, I resumed my studies, which is by far the best thing I've done in my adult life, and received a BA in liberal arts from Lesley College in 1996. Encouraged to pursue my writing, I eventually went on to a graduate program at Vermont College where I completed my MFA in writing in 2004. During this time I founded the Nantucket Writers Studio, where it gives me immense pleasure to lead creative writing workshops for women.
Log In to see more information about Kathryn Kay
Log in or register now!
Series