Rue Allyn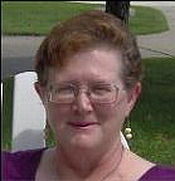 Blogging at Fresh Fiction
Rue Allyn | High Noon, The Man Who Shot Liberty Valance, and Cat Ballou
July 16, 2013
My second western historical romance, One Night's Desire ~Wildfire Love # 2 debuted on July 15, 2013. I love this story Read More...
Rue Allyn | Nuggets . . .
February 18, 2012
. . . those small solid bits of gold or other precious substances (silver, copper, diamonds?) or simply small compact units of just about any item (at least Read More...
Pseudonym for Susan Charnley.

Author of historical and erotic romances, I fell in love with happily ever after the day I heard my first story. (Yes, I was a precocious little brat who read at the age of two, but I could hear much earlier than that.) I studied literature for far too many years before discovering that writing stories was much more fun than analyzing them. Heck, as an author, I get to read the story before anyone else. I am happily married to my sweetheart of many, many years. My husband and I share the home of two cats, who condescend to allow me to feed them and clean their litter box. (The cats only tolerate my husband's assistance when I am not available.) They occasionally permit me to pet them but demand my love and attention as their right. (Funny, my husband demands the same. Could I be married to my cats? Does that make me a trigamist?) Regardless of my specific relationship status with our cats, I am in awe of their feline ability to dominate with half a glance or a mere twitch of tail. Insatiably curious, an avid reader and traveler, I love to hear from readers about your favorite books and real life adventures. Crazy Cat stories are especially welcome. You can send me your words of wisdom . . . Don't shake your head at me; all words are wise in one context or another. You can trust me on this; I'm an author. As I was saying, you can send your words of wisdom, humor, and friendship to me at my website. Can't wait to hear from you.
Log In to see more information about Rue Allyn
Log in or register now!
Series
Books:
A True and Perfect Knight, November 2013
e-Book (reprint)
One Moment's Pleasure, March 2013
Wildfire Love # 1
e-Book
Off Limits, April 2012
Sexy Sailors #1
e-Book
The Widow's Revenge, June 2011
e-Book