Howard S. Friedman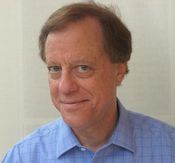 Howard S. Friedman is Distinguished Professor of Psychology at the University of California in Riverside, California. For three decades, Professor Friedman has studied personality predictors of longevity, developing a scientific understanding of the "disease-prone personality" and the "self-healing personality." His latest book is "The Longevity Project: Surprising Discoveries for Health and Long Life from the Landmark Eight-Decade Study."
His scientific work on health and longevity has drawn wide attention in the scientific community and has been featured in popular media worldwide. In 2008, the Association for Psychological Science (APS) awarded him the James McKeen Cattell Fellow award, citing his research and ideas that are "changing how we think about the nature of health." Dr. Friedman is also the recipient of the career award for "Outstanding Contributions to Health Psychology" from the American Psychological Association (Div. 38). Professor Friedman is an elected Fellow of the American Association for the Advancement of Science (AAAS); the American Psychological Association (APA); and the Society of Behavioral Medicine.
Dr. Friedman is the Editor of the scientific journal called the Journal of Nonverbal Behavior. His research on nonverbal expressiveness and personal charisma has been widely applied in health promotion, leadership training, medical education, and viral marketing. The winner of several teaching awards, Friedman writes his books in an easy-read style, with the earnest learner in mind. A magna cum laude graduate of Yale University, Friedman received his doctorate from Harvard University, where he was a National Science Foundation Graduate Fellow.
Series
Books:
The Longevity Project, March 2011
Hardcover