Arthur W. Perry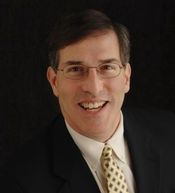 Dr. Perry is a board certified plastic surgeon and is a Clinical Associate Professor of plastic surgery at the Robert Wood Johnson Medical School in New Brunswick, NJ. He has over two decades experience as a clinical surgeon - suctioning fat, lifting faces, and injecting Botox at his New Jersey and Manhattan offices. With a surgical pedigree that includes a medical degree with distinction in research from Union's Albany Medical College, and surgical, burn, and plastic surgery residencies at Harvard, Cornell, and the University of Chicago, Dr. Perry has been named to the "Best Doctors in the New York area" book each year for the last decade and has been twice named to New York Magazine's Top Doctors list.
He has won the Volunteer Faculty Award for outstanding service at Robert Wood Johnson and two national awards for his plastic surgery research. After a decade as the Governor's appointee to the New Jersey State Board of Medical Examiners, The New Jersey Society of Plastic Surgeons awarded him the Distinguished Service Award for Outstanding Contributions to Plastic Surgery and to the Board. Dr. Perry has published many scientific papers and book chapters and collaborates with the Cornell/Columbia plastic surgery residency program.
Dr. Perry has written four books -Are You Considering Cosmetic Surgery (1997), Straight Talk about Cosmetic Surgery (received Foreword Magazine's Gold Award for the top health book of 2007), You - Being Beautiful, (a New York Times best seller, co-authored with Drs. Michael Roizen and Mehmet Oz and Ted Spiker, Craig Wynett, and Lisa Oz), and Real Life of a Surgeon (2009). Dr. Perry has hosted a weekly plastic surgery show on WOR radio in New York since 2005 and co-hosts the nationally syndicated "You the Owners Manual Radio Show" with Dr. Roizen. His daily "Looking in the Mirror" vignettes are broadcast throughout the world on the WOR and Armed Forces radio networks.
In his spare time, Dr. Perry developed NightSkin cream, the headliner in a group of scientifically engineered skin care products.
Series
Books:
Straight Talk About Cosmetic Surgery (Yale University Press Health & Wellness), August 2007
Paperback