Philippa Ballantine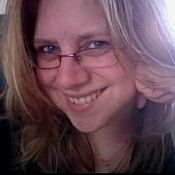 Pseudonym: Pip Ballantine.

In 2006 Philippa became New Zealand's first podcast novelist, and she has voiced and produced Weaver's Web, Chasing the Bard, Weather Child and Digital Magic as podiobooks. Her podcasts have been short listed for the Parsec Awards, and won a Sir Julius Vogel award.
Philippa is the author of the Books of the Order series with Ace- the first of which Geist was released in October 2010. Spectyr (June 2011), Wrayth (2012) and Harbinger are to follow. She is also the co-author of the Ministry of Peculiar Occurrences series with Tee Morris. Phoenix Rising will debut in May 2011.
Series
Books:
The Diamond Conspiracy, April 2015
A Ministry of Peculiar Occurrences Novel
Paperback
Wrayth, September 2012
A Book of the Order
Paperback
Spectyr, July 2011
Book of the Order #2
Paperback
Geist, November 2010
Book of the Order #1
Mass Market Paperback