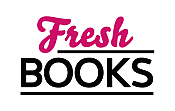 Suspense, thrills and love in October Best Reads
Erin Nicholas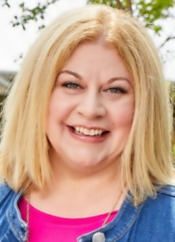 Blogging at Fresh Fiction
Erin Nicholas | The top five challenges of writing a second-chance romance.
July 25, 2017
Everyone loves a great second-chance romance, right? Two lovers finding each other again. The idea that love conquers all. The romance of never getting Read More...
Erin Nicholas has been reading and writing romantic fiction since her mother gave her a romance novel in high school and she discovered happily-ever-after suddenly went a little beyond glass slippers and fairy godmothers! She lives in the Midwest with her husband who only wants to read the sex scenes in her books, her kids who will never read the sex scenes in her books, and family and friends who say they're shocked by the sex scenes in her books (yeah, right!).
Series
Anything & Everything | Opposites Attract | Sapphire Falls
Books:
Totally His, November 2017
Opposites Attract #3
e-Book
After You, August 2017
Sapphire Falls
e-Book
Forever Mine, April 2017
Opposites Attract
Mass Market Paperback
Completely Yours, January 2017
Opposites Attract
Mass Market Paperback
Tangled Up, January 2017
Trade Size
Home for the Holidays, November 2016
e-Book
Twisted Up, September 2016
Paperback
Love, Laughter, and Steamy Ever Afters, June 2015
e-Book
All That Matters, February 2015
The Billionaire Bargains #3
e-Book
What Matters Most, December 2014
e-Book
No Matter What, November 2014
e-Book (reprint)
Going for Four, February 2014
Counting on Love #4
e-Book
Best of Three, November 2013
Counting on Love
e-Book
She's The One, June 2013
Counting on Love
e-Book
Hitched, April 2013
Promise Harbor Wedding
Softcover
Everything You've Got, February 2013
Anything and Everything #2
Paperback (reprint)
Hotblooded, November 2011
e-Book
Anything You Want, March 2011
Anything and Everything #1
e-Book
No Matter What, October 2010
Trade Size
Just My Type: Bradfords #3, September 2010
e-Book