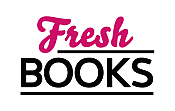 Fall in love with June books!
Rachel Kramer Bussel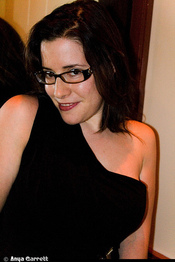 I'm a writer, editor, book reviewer, journalist, interviewer, blogger, and event organizer. I've edited 40 anthologies and counting, and my books have won 6 IPPY (Independent Publisher) Awards. I write a biweekly sex column for SexIs Magazine, and have written for Alternet, The Frisky, Gothamist, Huffington Post, Jezebel, Mediabistro, New York Post, Penthouse, , The Root, Salon, Time Out New York, xoJane, and other publications, and am a former columnist for The Village Voice. I have read my work in London, Portland, Seattle, San Francisco, Los Angeles, Washington, DC, and in venues across New York City. I also teach erotic writing workshops.
Series
Books:
Come Again, April 2015
Paperback
Best Bondage Erotica 2015, February 2015
Paperback
The Big Book of Submission, August 2014
Paperback
Hungry For More, August 2014
Paperback
Flying High, March 2014
Paperback
Best Bondage Erotica 2014, January 2014
Paperback
The Big Book Of Orgasms, October 2013
Paperback
Baby Got Back, August 2013
Paperback
Twice The Pleasure, April 2013
Paperback
Best Sex Writing 2013, April 2013
Paperback
Serving Him, April 2013
Paperback
Only You, January 2013
Paperback
Best Bondage Erotica 2013, January 2013
Paperback
Cheeky Spanking Stories, November 2012
Paperback
Anything for You, August 2012
Paperback
Suite Encounters, June 2012
Paperback
Going Down, May 2012
Paperback
Irresistible, February 2012
Paperback
Best Sex Writing 2012, January 2012
Paperback
Women in Lust: Erotic Stories, November 2011
Paperback
Obsessed, August 2011
Paperback
Surrender, April 2011
Trade Size
Best Bondage Erotica 2011, December 2010
Paperback
Hide And Seek, December 2010
Paperback
Passion, November 2010
Paperback
Smooth, October 2010
Paperback
Orgasmic, August 2010
Trade Size
Spanked, August 2008
Paperback