John E. Becker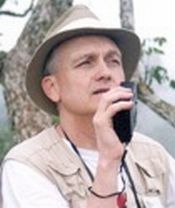 Dr. John E. Becker is an award-winning author of twenty-eight books and numerous magazine articles. His book, Wild Cats: Past & Present, was named to VOYA's (Voice of Youth Advocates) Nonfiction Honor List in 2008.
Dr. Becker's other books for children include Mugambi's Journey, a fictional picture book for young readers and fifteen books in his nonfiction Returning Wildlife series.
He also worked for many years in the field of wildlife conservation as Executive Director of the International Society for Endangered Cats.
Now a full-time author living in Delaware, Ohio, John also teaches writing at the Thurber Writing Academy in Columbus, Ohio.
Series
Books:
Frenemies for Life, August 2010
Paperback