Kelly E. Carter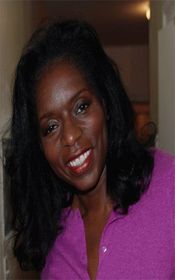 Kelly E. Carter is a Los Angeles-based freelance writer and author who keeps her finger on the pulse of what's hot in the worlds of travel, entertainment, fine dining, spirits, pets, fashion and sports while globetrotting the world to report for various domestic and international publications. Recently her articles have appeared in People, USA Today, where she writes a weekly Traveling with the Stars column, Elite Traveler, where she's a Contributing Editor and writes the regular Glitterati on the Go column, Departures, Men's Fitness, Modern Bride, Black Enterprise, Outside's Go, the Chicago Sun-Times, InCircle Entrée, Odyssey Couleur, Qantas Airlines' The Australian Way and the South China Morning Post in Hong Kong. Brides.com, CigarAficionado.com, TownandCountryTravelMag.com and
AOL's BlackVoices.com are a few of the websites to post her stories as well. Listeners tune in weekly to hear the bon vivant recommend the hottest and healthiest Southern California spots on "The Bikini Lifestyle with Susan Irby The Bikini Chef" on KFWB 980AM. And she regularly expresses her thoughts on a variety of topics on Kelly's Korner.
Kelly also appears occasionally on the Travel Channel as an authority on travel. Her expertise was used for shows featuring the world's "21 Sexiest Beaches," "21 Sinful Vegas Hot Spots," "21 Greatest Caribbean Escapes," "21 Best Beach Bars," "21 Manly Man Adventures," "Forbes' Billionaire Playgrounds," "Forbes' Extreme Excursions" and "Forbes' Exclusive Hotels."
During an illustrious 12-year sports writing career, Kelly worked her way up from the tiny Iowa City Press-Citizen to USA Today before turning to broadcast with CNN-SI. Her uncanny ability to quickly bond with boldface names led her to an entertainment/fashion writing gig at People before she took her talents back to USA Today, where she dazzled the nation's readers with her celebrity coverage. She sat down with a multitude of A-list stars for one-on-one interviews and became a fixture at Hollywood award shows, premieres and parties. She wore out her Manolos on the red carpet and in 2003 fulfilled a lifelong dream with a move to Italy, where she enjoyed la bella vita until 2005. Figuring every writer deserves a stint in New York, she relocated to Manhattan and ensconced herself in the media capital during a four-year stay. She served up daily celeb dish in her "Original Gossip Girl" blog on Essence.com after doing the same for BET's Entertainment Spotlight blog.
Venus Williams called upon Kelly to collaborate with her on Come to Win, the tennis star's business book scheduled for a summer 2010 release. Now Kelly toils away on her second book, Bellini for One, about her two-year experience living in Florence and Positano. A versatile and peripatetic veteran journalist, she's traveled to the continents of South America, Asia, Europe and Africa on assignment and covered the Academy Awards, Golden Globes, Grammys, NBA Finals, Super Bowl, Stanley Cup Final, NCAA Final Four, Wimbledon, tennis' U.S. Open, the Kentucky Derby, a host of college football bowl games and Fashion Week in New York, Milan and Los Angeles.
Born in Los Angeles, she studied journalism at the University of Southern California. She recently returned to her birthplace with her faithful traveling companion of eight years, Lucy, a longhair Chihuahua and celeb in her own right.
Series
Books:
Come to Win, July 2010
Hardcover