Heidi R. Kling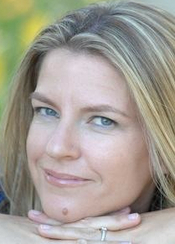 Blogging at Fresh Fiction
Heidi R. Kling | Why travel romances are the best
December 5, 2017
The summer after I graduated from high school was one of the most romantic I've known. Something about the air. The heat. The freedom Read More...
Heidi R. Kling | Top Five Ways to Get Over a Cheating Ex
January 16, 2016
Finding out someone you have put your trust has betrayed you is awful. However, if you learn the two people you trusted most betrayed you Read More...
Heidi R. Kling | Slow Build Romance in PAINT MY BODY RED
November 14, 2015
All of my stories have a romance in them. SEA was a love-at-first-sight (or, at the very least, crush at first sight Read More...
Heidi R. Kling writes books about regular girls in fantastic situations.
After earning her MFA in Writing for Children from the New School in New York, Heidi returned to Northern California where she lives with her family just over the coastal mountains from the sea.
Series
Spellspinners of Melas County | Sea series
Books:
Where I Found You, December 2017
Sea Series #1
Paperback
Not Okay, Cupid, January 2016
e-Book
Paint My Body Red, November 2015
e-Book
Beautiful Monster, April 2015
Spellspinners of Melas County #4
e-Book
The Gleaning, November 2014
Spellspinners of Melas County #2
e-Book
Witch's Brew, November 2014
Spellspinners of Melas County #1
e-Book
Devil's Frost, November 2014
Spellspinners of Melas County #3
e-Book
Sea, June 2010
Hardcover