Laura Frantz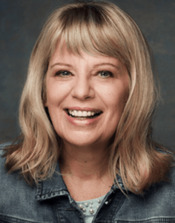 Blogging at Fresh Fiction
Laura Frantz | Larkís Scottish Shortbread Recipe + Giveaway!
January 18, 2019
Happy New Year, Fresh Fiction folks! Thank you so much for inviting me to join you today and for helping celebrate the release of my Read More...
Meet Laura Frantz
February 4, 2018
We sat down for an interview with Laura Frantz to talk about her latest book. If you're as intrigued by the American Revolution and Read More...
Laura Frantz | Dressing Your Historical Heroine ~ and Yourself
January 12, 2018
When I first began writing historical fiction as a young girl, I was a blank slate about petticoats, bum rolls, stays, jumps, busks, stockings and Read More...
Laura Frantz is a Christy Award finalist and the ECPA bestselling author of several books, including The Frontiersmanís Daughter, Courting Morrow Little, The Colonelís Lady, The Mistress of Tall Acre, A Moonbow Night, and the Ballantyne Legacy series. She lives and writes in a log cabin in the heart of Kentucky.
Interviews for Laura Frantz
Faith, Revolution, and Dreams with Laura Frantz THE MISTRESS OF TALL ACRE
The Mistress of Tall Acre
September 18, 2015
Series
Ballantyne Legacy
Books:
A Bound Heart, January 2019
Paperback
The Lacemaker, January 2018
Paperback
A Moonbow Night, January 2017
Paperback
The Mistress of Tall Acre, September 2015
Paperback
Love's Fortune, September 2014
Ballantyne Legacy #3
Paperback
Love's Awakening, September 2013
Ballantyne Legacy #2
Paperback
Love's Reckoning, September 2012
Ballantyne Legacy #1
Paperback
Courting Morrow Little, July 2010
Paperback