Alexandra Hawkins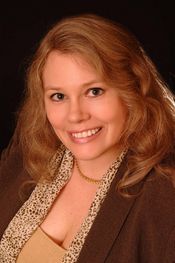 Alexandra Hawkins is an unrepentant Anglophile who discovered romance novels as a teenager and knew that one day she would be writing her own.
In "The Lords of Vice" series, she has combined her love of English history, mythology, and romance to create sensual character-driven stories that, she hopes, will touch readers' hearts.
Alexandra lives in Georgia with her husband and three children.
Interviews for Alexandra Hawkins
Alexandra Hawkins talks about her 'Lords of Vice'
Waiting For an Earl Like You
January 24, 2017
Series
Masters of Seduction | Lords of Vice
Books:
Waiting For an Earl Like You, January 2017
Masters of Seduction #3
Mass Market Paperback
You Can't Always Get the Marquess You Want, April 2016
Masters of Seduction #2
Paperback
A Duke but No Gentleman, July 2015
Masters of Seduction Novel #1
Paperback
Christmas Brides, October 2014
Paperback
Twilight with the Infamous Earl, December 2013
Lords of Vice #7
Paperback
Dusk With A Dangerous Duke, March 2013
Lords of Vice #6
Paperback
All Afternoon With A Scandalous Marquess, August 2012
Lords of Vice #5
Paperback
Sunrise With A Notorious Lord, January 2012
Lords of Vice #4
Paperback
After Dark With A Scoundrel, February 2011
Lords of Vice #3
Paperback
Till Dawn with the Devil, August 2010
Lords of Vice #2
Mass Market Paperback
All Night With A Rogue, February 2010
Lords Of Vice #1
Mass Market Paperback

Videos