Gayle Haggard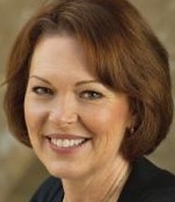 Gayle Haggard is a speaker, teacher and the wife of Ted Haggard, the former president of the National Association of Evangelicals and pastor of New Life Church in Colorado Springs. From 1985 through 2006, Ted and Gayle grew New Life Church from a handful of people meeting in the basement of their home into a congregation of 14,000 members. Gayle directed women's ministries, teaching women of all ages and overseeing 150 women's small groups. In the fall of 2006, she launched a ministry called Women Belong, a ministry which taught women that they should never feel alone, because we all belong to God and to each other.
Soon after, everything Gayle believed and taught was put to the test. On November 1, 2006, her husband was accused of having a secret life, involving infidelity and illicit drugs, and her world came crashing in on her."In a few short days," Gayle says, "my life as I had known it, that I had so lovingly embraced, was demolished." After an intensive season of counseling, prayer, and personal reconciliation, Gayle and her husband of thirty-one years emerged from their crisis and began to rebuild their lives. Because of what they have learned from this experience, they now feel that they are better people and better Christians, and that their marriage and family are stronger than ever.
Today Gayle and Ted reside in Colorado Springs with their five children and one grandchild.
Series
Books:
Why I Stayed, January 2010
Hardcover