Hallie Ephron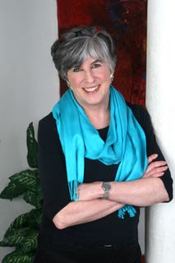 Hallie Ephron is a writer, book reviewer, and writing teacher.
Hallie is an award-winning book reviewer for the Boston Globe where her On Crime column of crime fiction book reviews appears the last Sunday of each month in the Ideas section.
Hallie combined writing talent with a love of teaching in Writing and Selling Your Mystery Novel: How to Knock 'Em Dead with Style (Writers Digest Books). The book received rave reviews and was nominated for Edgar and for Anthony awards. Hallie teaches writing workshops at conferences across the country. She says, "Mystery novels are genre fiction, and though there's no one way to write one, there are plenty insights that can make the process a whole lot less circuitous and painful the first time out."
She grew up in Los Angeles, the third of four writing Ephron sisters (Nora, Delia, and Amy) and her parents were screenwriters Henry and Phoebe Ephron who wrote classic movies like The Desk Set and Carousel. She credits genes with giving her the courage to finally get started writing fiction.
After careers as a teacher, educational consultant, and high tech marketing copywriter, Hallie tried her hand at writing fiction. She and Donald Davidoff, a neuropsychologist at Harvard's McLean Hospital, teamed up to create fictional forensic neuropsychologist Dr. Peter Zak and investigator Annie Squires. Under the shared pseudonym G. H. Ephron, they published five series mystery novels.
Series
Books:
You'll Never Know, Dear, June 2017
Hardcover
Night Night, Sleep Tight, April 2015
Hardcover
Photoplay, February 2015
e-Book
There Was An Old Woman, April 2013
Hardcover
Come And Find Me, April 2011
Paperback
Never Tell A Lie, January 2010
Mass Market Paperback