Patricia Stoltey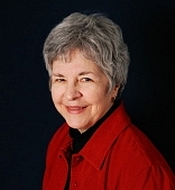 I grew up on a farm in central Illinois and have also lived in Oklahoma (windy), Indiana (like Illinois), the south of France (such fun), and Florida (wet). I used to be an accounts payable manager and worked for a wonderful grocery chain in Indiana, another in Florida, and finally, an office supply corporation based in Florida.
Now retired, I live in Colorado with my husband and periodically fly off to visit kids who managed to locate in four different parts of the country. I hate to admit it, but 2010 will mark the 50th anniversary of my high school graduation. Yes, we're planning a reunion. Why is that more scary than facing a pool of alligators?
When I'm not writing, I read. And when I'm not reading, I do a lot of writing- and reading-related activities like starting new critique groups. I love television and movies, too, and was one of those Adam Lambert fans from the 2009 American Idol season. I'm a member of Mystery Writers of America, Sisters in Crime, Rocky Mountain Fiction Writers and Northern Colorado Writers.
Series
Books:
The Desert Hedge Murders, September 2009
Hardcover
The Prairie Grass Murders, February 2007
Sylvie and Willie Mystery
Hardcover