Melissa G. Moore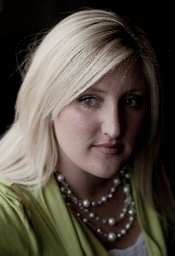 Throughout her life Melissa Jesperson Moore hid a part of her identity. She had pretended that life was perfect after her parents divorced and she was suddenly uprooted from everything familiar. She had to be silent and to pretend not to be disturbed when her father brutally strangled stray animals in front of her. These experiences prepared Melissa to hide the deepest, darkest secret of all........
Then one day far from her hidden past her young daughter asked an innocent question,"Mommy...everybody's got a daddy.Where's you daddy?" This was the starting point of the soon-to-be released memoir, "Shattered Silence: The Untold Story of a Serial Killer's Daughter".
Shattered Silence is an honest reflection of growing up with a sociopath as a father and having to relearn what 'normal' was through observation of friends, outside family, and peers.
Series
Books:
Shattered Silence, September 2009
Paperback