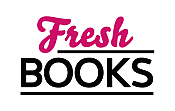 Yule Tidings -- Great Reads for December!
Louise Penny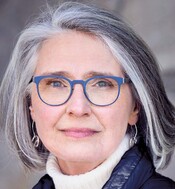 Photo Credit: Ian Crysler

Louise Penny is an award-winning journalist who worked for many years for the Canadian Broadcasting Corporation. Her bestselling first mystery, Still Life, was the winner of the New Blood Dagger, Arthur Ellis, Barry, Anthony, and Dilys awards; and her second, A Fatal Grace, won the 2007 Agatha Award for Best Novel. She lives in a small village south of Montréal where she writes, skis, and volunteers.
Series
Chief Inspector Gamache
Books:
Kingdom of the Blind, December 2018
Chief Inspector Gamache #14
Hardcover
Bury Your Dead, November 2018
Chief Inspector Gamache #6
Mass Market Paperback (reprint)
Glass Houses, September 2017
Chief Inspector Gamache #13
Hardcover
A Great Reckoning, May 2017
Chief Inspector Gamache #12
Trade Size
A Great Reckoning, September 2016
Chief Inspector Gamache
Hardcover
The Nature of the Beast, August 2016
Chief Inspector Gamache
Paperback (reprint)
The Nature Of The Beast, September 2015
Chief Inspector Gamache #11
Hardcover
The Long Way Home, September 2014
A Chief Inspector Gamache Novel
Hardcover
The Louise Penny Box Set, September 2014
Paperback
How the Light Gets In, September 2013
Chief Inspector Gamache
Hardcover
The Beautiful Mystery, September 2012
Armand Gamache #8
Hardcover
A Trick Of The Light, July 2012
Paperback
A Trick Of The Light, September 2011
Chief Inspector Gamache Novel Series #7
Hardcover
Bury Your Dead, October 2010
Three Pines #6
Hardcover
The Brutal Telling, October 2009
Three Pines #5
Hardcover
A Rule Against Murder, September 2009
Three Pines #4
Paperback
The Cruelest Month, December 2008
Three Pines #3
Paperback
A Fatal Grace, February 2008
Three Pines #2
Paperback
Still Life, May 2007
Three Pines #1
Paperback