Eugene Jarecki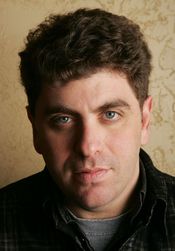 Eugene Jarecki studied English with a focus on stage directing and political drama at Princeton University. While there, he did also took part time film classes at NYU. After graduating with a BA, he worked for several years in stage. His first short film, Season of the Lifterbees, debuted in 1992 at the Sundance Film Festival.
In 2000, Jarecki wrote and directed his first dramatic film, The Opponent, about a woman in an abusive relationship who takes up boxing. After screening at a handful of film festivals, the film was released on DVD. The same year he directed the TV documentary, Quest of the Carib Canoe, which first aired on the BBC.
Jarecki first gained recognition in the industry with his inflammatory documentary The Trials of Henry Kissinger (2002), which received a limited U.S. release. It went on to win the Amnesty International Award at the Amsterdam Documentary Film Festival.
His next film, Why We Fight (2006), won the Seeds of War Award at the Full Frame Documentary Film Festival and the Documentary Grand Jury Prize from the Sundance Film Festival.
When not making films, Jarecki is the Founder and Executive Director of The Eisenhower Project, an academic public policy group dedicated to studying the forces that shape American foreign policy.
Series
Books:
The American Way of War, October 2008
Hardcover