Wendy Patrick Mazzarella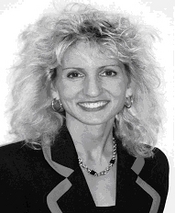 Wendy Patrick Mazzarella will provide intriguing insight into how to read juror behavior. Ms. Mazzarella received her Law Degree from California Western School of Law. She is currently a San Diego County Deputy District Attorney in the Sex Crimes and Stalking Division prosecuting cases involving sexual assault and sexually violent predators.
She began her legal career as a trial attorney with the San Diego County Deputy Public Defender's Office. She has completed approximately 135 trials, including 86 criminal jury trials ranging from stalking, to torture, and first-degree murder. Ms. Mazzarella is admitted to practice in California, the United States District Court in the Southern District of California, the United States Court of Appeals for the Ninth Circuit, and the U.S. Supreme Court.
Ms. Mazzarella is four-time Chair of the San Diego County Bar Association's Ethics Committee, a member of the California State Bar Committee on Professional Responsibility and Conduct, and an Institute of Criminal Investigation certified instructor for law enforcement. Ms. Mazzarella also sits on the Executive Committee of the California State Bar Criminal Law Section and is a Master in the Louis M. Welsh American Inn of Court.
Ms. Mazzarella was a contributing author to the Encyclopedia of Race and Racism and Hate Crimes: Causes, Controls, and Controversies. She has her own ethics column in the San Diego Daily Transcript, a regular column in Law Enforcement Quarterly, and is a columnist and editorial Board member for San Diego Lawyer. She has been published in the California District Attorneys Association publications, the California State Bar Criminal Law Journal, the Los Angeles Daily Journal, and The Professional Lawyer. She has contributed several MCLE ethics articles for the California Bar Journal
and is a contributing ethics author for Doing Justice and The Practical Prosecutor.
Series
Books:
Reading People, September 2008
Paperback