Dana Mentink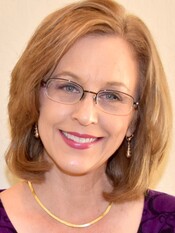 Who am I?
Hmmm. I've been trying to answer that for a long time. I'm a mother, a wife, a teacher and a writer. I live in sunny California where the weather is gorgeous and the cheese is divine. I am one of a gaggle of sisters, all of whom make their homes in the San Francisco Bay area. I have been blessed with the opportunity to write which gives me a chance to take all those pesky daydreams and put them into story format.
My greatest personal gift is a sense of humor. I am tickled by the quirks and ironies of life, and I try to put that in my writing. I figure that God put together this zany, mixed up world and He gave us humor to help us through.
I hope you find my books to be like a lovely chocolate: sweet and comforting, with a smidge oflaughter and inspiration mixed in to lighten your heart.
Books:
Final Resort, February 2013
Treasure Seekers
Paperback
Turbulence, February 2011
Paperback
Race To Rescue (Steeple Hill Love Inspired Suspense), September 2009
Mass Market Paperback
Flashover, January 2009
Mass Market Paperback
Killer Cargo, June 2008
Paperback