Dana Mentink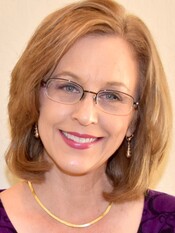 Blogging at Fresh Fiction
Dana Mentink | Exotic Settings
July 10, 2013
Nina knew it was a nightmare. Her back pressed against a section of hot metal, black smoke pouring in from every direction and a Read More...
Dana Mentink lives in California where the weather is golden and the cheese is divine. Her family includes two little girls (affectionately nicknamed Yogi and Boo Boo.) Papa Bear works for the fire department and he met Dana doing a dinner theater production of The Velveteen Rabbit. Ironically, their parts were husband and wife.
Dana is an American Christian Fiction Writers Book of the Year finalist for romantic suspense and an award winner in the Pacific Northwest Writers Literary Contest. Her suspense novel, Betrayal in the Badlands, earned a Romantic Times Reviewer's Choice Award. Besides writing, she busies herself teaching third and fourth grade. Mostly, she loves to be home with Papa Bear, Yogi, Boo Boo, a dog with social anxiety problems, a chubby box turtle and a feisty parakeet.
Books:
Shockwave, August 2013
Hardcover
Jungle Fire, June 2013
Paperback
Final Resort, February 2013
Treasure Seekers
Paperback
Turbulence, February 2011
Paperback
Race To Rescue (Steeple Hill Love Inspired Suspense), September 2009
Mass Market Paperback
Flashover, January 2009
Mass Market Paperback
Killer Cargo, June 2008
Paperback