Betsy Brown Braun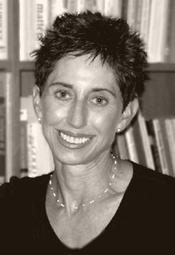 Betsy Brown Braun is a Child Development Specialist, Parent Educator, and Multiple Birth Parenting Consultant. With a Masters Degree in Human Development and teaching credentials from Pacific Oaks College, Betsy has more than 30 years of experience in early childhood and elementary education, and as a parenting educator. She has taught in both public and private schools, has been a school director, and was the founding director of Wilshire Boulevard Temple's Early Childhood Center in West Los Angeles, California.
Betsy brings her vast knowledge, sensitivity, and special brand of humor to her parent consultations, her groups, and her presentations.
Betsy Brown Braun is a frequent speaker at educational conferences and school parent/staff meetings, contributor to publications such as Twins Magazine, Family Circle and Parents Magazine; cited in In Style Magazine; and a guest on KPCC (NPR) and KNX radio (am 1070).
Betsy and Ray Braun are the proud parents of adult triplets: Jessica, Benjamin, and Lucas.
Series
Books:
You're Not The Boss Of Me, July 2010
Trade Size
Just Tell Me What to Say, March 2008
Paperback