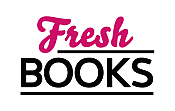 Sweet Romance + Thrilling Intrigue = February Best Reads
Kerry Greenwood
Kerry Greenwood was born in the Melbourne suburb of Footscray and after wandering far and wide, she returned to live there. She has degrees in English and Law from Melbourne University and was admitted to the legal profession on the 1st April 1982, a day which she finds both soothing and significant. Kerry has written twenty novels, a number of plays, including The Troubadours with Stephen D'Arcy, is an award-winning children's writer and has edited and contributed to several anthologies. The Phryne Fisher series (pronounced Fry-knee, to rhyme with briny) began in 1989 with Cocaine Blues which was a great success. Kerry has written fourteen books in this series with no sign yet of Miss Fisher hanging up her pearl-handled pistol. Kerry says that as long as people want to read them, she can keep writing them. In 2003 Kerry Won the Lifetime Achievement Award from the Australian Association.
Log In to see more information about Kerry Greenwood
Log in or register now!
Series
Miss Fisher's Murder Mysteries | Corinna Chapman
Books:
The Spotted Dog, September 2019
Corinna Chapman #7
Hardcover
Murder on a Midsummer Night, February 2018
Phryne Fisher #17
Trade Size (reprint)
Dead Man's Chest, December 2017
Phryne Fisher #18
Trade Size (reprint)
Queen of the Flowers, November 2017
Phryne Fisher #14
Trade Size (reprint)
Raisins and Almonds, September 2007
Phryne Fisher #9
Paperback (reprint)
Murder on the Ballarat Train, September 2007
Phryne Fisher #3
Paperback (reprint)
Blood and Circuses, July 2007
Phryne Fisher #6
Hardcover
Earthly Delights, June 2007
Corinna Chapman Mystery
Hardcover
Cocaine Blues, April 2007
Phryne Fisher #1
Paperback (reprint)
Urn Burial, April 2007
Phryne Fisher #8
Paperback (reprint)
The Green Mill Murder, April 2007
Phryne Fisher #5
Hardcover
Death at Victoria Dock, January 2007
Phryne Fisher #4
Hardcover
Ruddy Gore, December 2006
Phryne Fisher #7
Paperback (reprint)
Murder on the Ballarat Train, November 2006
Phryne Fisher #3
Hardcover
Away With The Fairies, November 2006
Phryne Fisher #11
Paperback (reprint)
The Castlemaine Murders, August 2006
Phryne Fisher #13
Paperback (reprint)
Flying Too High, August 2006
Phryne Fisher #2
Hardcover (reprint)
Murder in Montparnasse, April 2006
Phryne Fisher #12
Paperback
Death by Water, June 2005
Phryne Fisher #15
Paperback
Queen of the Flowers, June 2004
Phryne Fisher #14
Paperback
Death Before Wicket, June 2003
Phryne Fisher #10
Paperback (reprint)