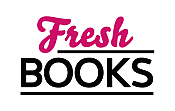 Curl up with a great March read!
Rachel Vincent
Blogging at Fresh Fiction
Fresh Fiction Reviews | MENAGERIE: Stunning Start to a New Urban Fantasy Series
October 15, 2015
~ Reviewed by Debbie Wiley A traveling carnival displays a whole host of cryptids, from minotaurs to oracles to werewolves. Humans fear Read More...
A native of the dust bowl, Rachel Vincent is the oldest of five siblings, and arguably the most outspoken of the bunch. She loves cats, devours chocolate, and lives on flavored coffee. Rachel's older than she looks—seriously—and younger than she feels, but remains convinced that for every day she spends writing, one more day will be added to her lifespan.
Interviews for Rachel Vincent
Late Summer Books
August 5, 2009
Interview with YA author Rachel Vincent
August 5, 2009
Series
Shifters | The Menagerie
Books:
Fury, November 2018
The Menagerie #3
Trade Size
Spectacle, June 2017
Menagerie #2
Paperback
Menagerie, August 2016
Menagerie
Trade Size (reprint)
Menagerie, October 2015
The Menagerie #1
Hardcover
Soul Screamers Volume Four, April 2014
Soul Screamers #4
Paperback
Soul Screamers Volume Three, August 2013
Soul Screamers #3
Paperback
Oath Bound, February 2013
Paperback
Soul Screamers Volume Two, November 2012
Soul Screamers #2
Paperback
Before I Wake, July 2012
Soul Screamers #6
Trade Size
Shadow Bound, June 2012
Unbound # 2
Paperback
Shadow Bound, June 2012
Book 2 Unbound Series
Mass Market Paperback
Soul Screamers Volume One, December 2011
Soul Screamers #1
Paperback
Blood Bound, September 2011
Paperback
Chicks Kick Butt, June 2011
Trade Size
Alpha, October 2010
Shifters #6
Mass Market Paperback
My Soul To Keep, June 2010
Paperback
Shift, March 2010
The Shifters #5
Mass Market Paperback
My Soul To Save, January 2010
Soul Screamer #3
Trade Size
My Soul To Take, August 2009
Paperback
Prey, July 2009
Werecats #4
Mass Market Paperback
My Soul To Lose, July 2009
Soul Screamers
e-Book
Pride, February 2009
Werecats #3
Mass Market Paperback
Rouge, April 2008
Werecats #2
Paperback
Stray, June 2007
Werecats #1
Paperback
My Soul To Steal, November 0000
Paperback