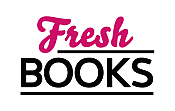 May flowers, May books to enjoy!
Ilona Andrews
Blogging at Fresh Fiction
Ilona Andrews | MAGIC RISES Review and Giveaway
July 17, 2013
MAGIC RISES, the sixth book in the Read More...
Ilona Andrews is the pseudonym for a husband-and-wife writing team. Ilona is a native-born Russian and Gordon is a former communications sergeant in the U.S. Army. Contrary to popular belief, Gordon was never an intelligence officer with a license to kill, and Ilona was never the mysterious Russian spy who seduced him. They met in college, in English Composition 101, where Ilona got a better grade. (Gordon is still sore about that.)
Gordon and Ilona currently reside in Georgia with their two children and two dogs, one of whom is clearly neurotic and the other who believes herself to be a thirty pound wolf. They are working on Kate Danielsís next adventure.
Series
Kate Daniels | Innkeeper Chronicles | Hidden Legacy
Books:
Wildfire, August 2017
Mass Market Paperback
White Hot, June 2017
Hidden Legacy #2
Paperback
Magic Binds, May 2017
Kate Daniels #9
Paperback (reprint)
Clean Sweep, December 2016
Innkeeper Chronicles #1
e-Book
One Fell Sweep, December 2016
Innkeeper Chronicles #3
e-Book
Magic Binds, September 2016
Kate Daniels #9
Hardcover
Alpha: Origins, April 2016
e-Book (reprint)
Sweep in Peace, November 2015
Innkeeper Chronicles #2
Paperback
Magic Shifts, August 2015
Kate Daniels #8
Hardcover
Night Shift, December 2014
Paperback
Burn For Me, November 2014
Hidden Legacy
Paperback
Magic Breaks, August 2014
Kate Daniels #7
Hardcover
Magic Rises, August 2013
Kate Daniels
Paperback
Steel's Edge, December 2012
The Edge #4
Paperback
Gunmetal Magic, August 2012
World of Kate Daniels #1
Paperback
Hex Appeal, June 2012
Paperback
Fate's Edge, December 2011
The Edge # 3
Paperback
Angels Of Darkness, October 2011
Paperback
Hexed, June 2011
Paperback
Magic Slays, June 2011
Kate Daniels #5
Paperback
Bayou Moon, October 2010
The Edge #2
Mass Market Paperback
Dark And Stormy Knights, July 2010
Trade Size
Magic Bleeds, June 2010
Kate Daniels #4
Paperback
On The Edge, October 2009
The Edge, #1
Paperback
Must Love Hellhounds, September 2009
Trade Size
Magic Strikes, April 2009
Kate Daniels #3
Mass Market Paperback
Magic Burns, April 2008
Kate Daniels #2
Paperback
Magic Bites, April 2007
Kate Daniels #1
Paperback