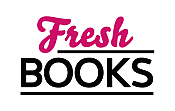 No fooling, it's April books!
Lauraine Snelling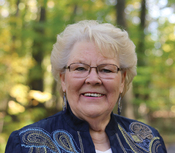 Blogging at Fresh Fiction
Lauraine Snelling | The Inspiration Behind SOMEDAY HOME
July 17, 2015
Watch a special video of Lauraine Snelling as she talks about the inspiration behind Read More...
Lauraine Snelling is the bestselling author of over fifty books, both fiction and nonfiction, historical and contemporary, for adults and young readers. Lauraine and her husband, Wayne, live in California and have two grown sons.
Series
Song of Blessing | Under Northern Skies
Books:
A Song of Joy, August 2019
Under Northern Skies
Paperback
Half Finished, April 2019
Paperback
A Season of Grace, November 2018
Paperback
A Breath of Hope, April 2018
Under Northern Skies #2
Paperback
The Promise of Dawn, August 2017
Under Northern Skies #1
Paperback
From This Day Forward, October 2016
Song of Blessing #4
Trade Size
The Second Half, July 2016
Paperback
Streams Of Mercy, October 2015
Song of Blessing #3
Paperback
Someday Home, July 2015
Paperback
A Harvest of Hope, March 2015
Song of Blessing #2
Paperback
To Everything a Season, November 2014
Song of Blessing #1
Paperback
An Untamed Heart, October 2013
Prequel, The Red River of the North series
Paperback
Wake The Dawn, September 2013
Trade Size
A Place To Belong, April 2013
Paperback
Whispers In The Wind, August 2012
Wild West Wind #2
Paperback
Reunion, July 2012
Paperback
A Heart For Home, March 2011
Home to Blessing #3
Trade Size
No Distance Too Far, April 2010
Home to Blessing #2
Trade Size
Measure Of Mercy, October 2009
Home To Blessing
Paperback
Yuletide Treasure, November 2008
Mass Market Paperback
One Perfect Day, November 2008
Paperback
Rebecca's Reward, October 2008
Daughters of Blessing #4
Trade Size
A Touch of Grace, March 2008
Daughters of Blessing #3
Paperback
Breaking Free, August 2007
Trade Size
Once Upon a Christmas, November 2006
Paperback (reprint)