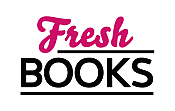 Summer Reads are HOT in July!
Eric Jerome Dickey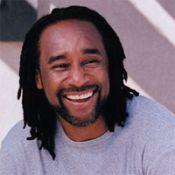 Blogging at Fresh Fiction
Eric Jerome Dickey | A Taste of ONE NIGHT
April 21, 2015
New York Times bestselling author Eric Jerome Dickey checks in to the Read More...
ERIC JEROME DICKEY is the author of twelve novels, including the bestsellers Genevieve, Drive Me Crazy, Naughty or Nice, The Other Woman, and Thieve's Paradise. Dickey writes full time and is developing a six-issue mini- series of comic books for Marvel Enterprises featuring Storm (X-Men) and the Black Panther.
Series
Books:
Bad Men and Wicked Women, April 2018
Hardcover
Finding Gideon, April 2017
Gideon
Hardcover
The Blackbirds, April 2017
Trade Size
Naughtier Than Nice, November 2016
Trade Size
The Blackbirds, April 2016
Hardcover
Naughtier than Nice, November 2015
Hardcover
One Night, May 2015
Hardcover
A Wanted Woman, April 2014
Hardcover
An Accidental Affair, April 2012
Paperback
Resurrecting Midnight, September 2009
Hardcover
Dying For Revenge, November 2008
Gideon #3
Hardcover
Pleasure, April 2008
Hardcover
Waking with Enemies, August 2007
Hardcover
Sleeping with Strangers, April 2007
Hardcover
Genevieve, April 2007
Paperback
Chasing Destiny, April 2006
Hardcover
Voices from the Other Side, April 2006
Trade Size
Drive Me Crazy, May 2005
Paperback
The Other Woman, July 2004
Paperback
Between Lovers, May 2003
Paperback
Liar's Game, May 2002
Paperback
Milk in My Coffee, July 1999
Paperback
Sister, Sister, December 1997
Paperback