Elaine Pagels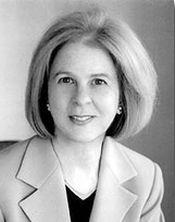 Elaine Pagels is a preeminent figure in the theological community whose impressive scholarship has earned her international respect. The Harrington Spear Paine Professor of Religion at Princeton University, Pagels was awarded the Rockefeller, Guggenheim and MacArthur Fellowships in three consecutive years.
As a young researcher at Barnard College, she changed forever the historical landscape of the Christian religion by exploding the myth of the early Christian Church as a unified movement.
Her findings were published in the bestselling book, The Gnostic Gospels, an analysis of 52 early Christian manuscripts that were unearthed in Egypt. Known collectively as the Nag Hammadi Library, the manuscripts show the pluralistic nature of the early church and the role of women in the developing Christian movement. As the early church moved toward becoming an orthodox body with a canon, rites and clergy, the Nag Hammadi manuscripts were suppressed and deemed heretical.
The Gnostic Gospels won both the National Book Critic's Circle Award and the National Book Award and was chosen by the Modern Library as one of the 100 best books of the 20th Century.
In her most recent New York Times bestseller, Beyond Belief: The Secret Gospel of Thomas, Pagels focuses on religious claims to possessing the ultimate "truth." She contends that, as Christianity became increasingly institutionalized, it became more politicized and less pluralistic. Says Pagels, "I'm advocating, on some level, the inclusion of [religious texts] that were considered blasphemous. I suggest that there are ways of embracing a far wider spectrum of religious diversity within Christianity and quite beyond Christianity."


Pagels is also the author of The Origin of Satan, which chronicles the evolution of Jewish and Christian concepts of evil. She sees a clear connection between the primarily western view of the world as a battleground between good and evil and the tendency of certain societies to demonize others. Her other books include Adam, Eve and the Serpent, which examines the creation myth and its role in the development of sexual attitudes in the Christian West.
Pagels earned an M.A. from Stanford University and Ph.D. "with distinction" from Harvard. She possesses a working command of Greek, Latin, German, Hebrew, French, Italian and Coptic.
She has written many scholarly articles and book reviews and has been profiled in TIME, The Atlantic Monthly, Vogue, Mirabella and The New Yorker. In 2004 she was a featured commentator on the ABC special program, "Jesus, Mary and Da Vinci."
Series
Books:
Revelations, May 2012
Hardcover
Reading Judas, March 2007
Hardcover
Beyond Belief, January 2005
Trade Size (reprint)
The Gnostic Gospels, April 2004
Hardcover (reprint)