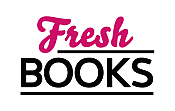 New Year, New Books!
Deepak Chopra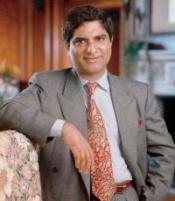 Deepak Chopra is the author of more than 40 books and more than 100 audio, video and CD-Rom titles. Time Magazine named him one of the 100 heroes and icons of the century and credited him 'the poet-prophet of alternative medicine'
Acknowledged as one of the world's greatest leaders in the field of mind body medicine, Deepak Chopra, M.D. continues to transform our understanding of the meaning of health. Through his creation of The Chopra Center for Well Being in California in 1995, Chopra established a formal vehicle for the expansion of his healing approach using the integration of the best of western medicine with natural healing traditions. Dr. Chopra serves as the Director of Education at The Chopra Center, which offers training programs in mind body medicine (Journey into Healing). The University of California, San Diego School of Medicine has granted continuing medical education credits for this program, which satisfies requirements for the American Medical Association Physician's Recognition Award.
Through his partnership with David Simon, M.D. and numerous health care professionals in both conventional and complementary healing arts, Chopra's work is changing the way the world views physical, mental, emotional, spiritual and social wellness.
Series
Books:
What Are You Hungry For?, November 2013
Hardcover
Brotherhood, June 2013
Hardcover
Super Brain, November 2012
Hardcover
War Of The Worldviews, October 2012
Paperback (reprint)
War Of The Worldviews, October 2011
Hardcover
Muhammad, October 2010
Hardcover
The Shadow Effect, May 2010
Hardcover
The Happiness Prescription, November 2009
Hardcover
Reinventing the Body, Resurrecting the Soul, October 2009
Hardcover
Jesus: A Story Of Enlightenment, November 2008
Hardcover
Why Is God Laughing?, June 2008
Hardcover
The Third Jesus, February 2008
Hardcover
Buddha, May 2007
Hardcover
Boundless Energy, February 2007
Trade Size (reprint)
Fire in the Heart, January 2007
Tall (reprint)
Life after Death, November 2006
Hardcover
Ask the Kabala Oracle Cards, October 2006
Hardcover
Power, Freedom, and Grace, July 2006
Hardcover
Kama Sutra, June 2006
Hardcover
The Seven Spiritual Laws for Parents, March 2006
Trade Size (reprint)
Teens Ask Deepak, December 2005
Trade Size (reprint)
Peace Is the Way, December 2005
Trade Size (reprint)
Book of Secrets, September 2005
Paperback (reprint)
Seven Spiritual Laws of Yoga, August 2005
Paperback (reprint)