Cheryl Wolverton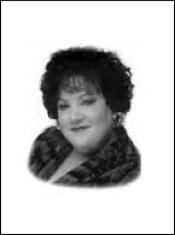 Have you ever ridden a horse and experienced that rush of being totally out of control when the horse decides she knows you have no experience and takes off for parts unknown?
Cheryl has and says it is certainly a rush knowing that the saying of not having any horse sense is actually true in her case!
Loving every aspect of life, Cheryl decided when her son was four to start writing. With over 15 books out, life certainly hasn't slowed. She is currently taking horseback riding lessons with her daughter, going to the cross country games of her son, and despite her MS she takes time to work out at the gym, swim and is back in college.
Of horse riding lessons, she says it's one of the best things they have done as a family. Her husband loves to take videos and laugh as she bounces around the arena and she is laughing right along with him.
"You have to laugh at life, or you'll end up taking yourself too seriously," she says.
Cheryl also teaches four- and five-year-olds in Sunday school and has a great time doing it. She says children are a wonderful treasure, and she can't wait until she's a grandma one day!
What does she do in her spare time? She laughs and says she enjoys the Arts and Science Center and will probably be there every weekend when the Planetarium finally opens! She also enjoys going to movies. Asking if you can be addicted to movies, she grins and continues that she loves The Lord of the Rings movies and The Matrix and any of the old movies, especially the musicals! And she also plays the piano and wants to learn pottery.
She also speaks a bit of Spanish and can certainly read it, so hopes that eventually her books will hit Latin America.
Spare time? Smiling she says there really isn't such a thing as spare time when you have a family.
Be sure to pick up one of Cheryl's books and check out her sense of humor and her love of life between the pages.
Series
Books:
The Best Christmas Ever and A Mother's Love, November 2006
Paperback (reprint)
Home to You, January 2006
Steeple Hill Love Inspired
Paperback