Richard Reeves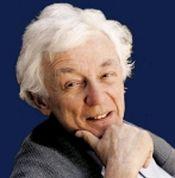 Richard Reeves is an author and syndicated columnist whose weekly column has appeared since 1979 in over 100 newspapers, and is read around the world. He has received a number of awards for his work in print, television and film, and for his contributions to journalism.
Richard Reeves began his career in journalism at age 23, founding the Phillipsburg Free Press in Phillipsburg, New Jersey. Working his way up, he became Chief Political Correspondent of The New York Times, writing for numerous publications and becoming National Editor and Columnist for Esquire and New York Magazine along the way. Named a "literary lion" by the New York Public Library, Reeves has won a number of print journalism awards and has been a Pulitzer Prize finalist and juror.
In 1975, Reeves made the leap from newspaper to books with the publication of A Ford, not a Lincoln. His President Kennedy: Profile of Power is now considered the authoritative work on the 35th president, has won several national awards and was named the Best Non-Fiction Book of 1993 by Time and Book of the Year by Washington Monthly.
Reeves has also worked extensively on television and in film, as a panelist for "We Interrupt this Week", and Chief Correspondent on "Frontline". He has made six television films and won all of television's major documentary awards: the Emmy for "Lights, Camera . . . Politics!" for ABC News; the Columbia-DuPont Award for "Struggle for Birmingham" for PBS; and the George Foster Peabody Award for "Red Star over Khyber" for PBS.
Moreover, Reeves has received recognition for his impact on journalism. In 1998, he won the Carey McWilliams Award of the American Political Science Association for distinguished contributions to the understanding of American politics. He was the Goldman Lecturer on American Civilization and Government at the Library of Congress that year; the lectures were published by Harvard University Press under the title What the People Know: Freedom and the Press.
Today, Reeves is a Visiting Professor at the Annenberg School for Communication at the University of Southern California, while continuing to write his weekly syndicated column. His ongoing projects include a history of the Oregon Trail, and a recreation of the experiments of Ernest Rutherford (Nobel Prize winner for chemistry in 1908).
Series
Books:
Infamy, May 2015
Hardcover
Portrait of Camelot, November 2010
Hardcover
Daring Young Men, January 2010
Hardcover
President Reagan, December 2005
Hardcover