Stanley "Tookie" Williams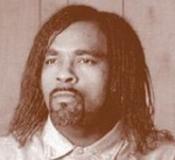 Stanley "Tookie" Williams, cofounder of the Crips gang, has been living on death row at San Quentin State Prison since 1981. During that time, he has been confined to a cell no bigger than most bathrooms. Williams knows that prison is no place to call home. But as a child, all he knew of prison were exciting stories about "gladiator schools" – stories that made prison sound like the place to be.
Now Williams speaks out about what it's really like in prison. Rather than being a place where men can prove their toughness, prison is where men sometimes go stir-crazy, or are even killed. Williams presents a riveting account of day-to-day life behind bars, from the humiliation of strip searches to being locked in solitary confinement in the Hole. He challenges you to think about how your life would change if you lived in prison.
Series
Books:
Life In Prison, February 2001
Paperback
Gangs and Drugs, August 1997
Tookie Speaks Out Against Gang Violence
Hardcover
Gangs and Weapons, August 1997
Tookie Speaks Out Against Gang Violence
Hardcover
Gangs and Your Friends, August 1997
Tookie Speaks Out Against Gangs
Hardcover
Gangs and the Abuse of Power, August 1997
Tookie Speaks Out Against Gang Violence
Hardcover (reprint)
Gangs and Your Neighborhood, August 1997
Tookie Speaks Out Against Gang Violence
Hardcover
Gangs and Wanting to Belong, August 1997
Tookie Speaks Out Against Gang Violence
Hardcover
Gangs and Self-Esteem, August 1997
Tookie Speaks Out Against Gang Violence
Hardcover
Gangs and Violence, August 1997
Tookie Speaks Out Against Gang Violence
Hardcover