Sharon Wohlmuth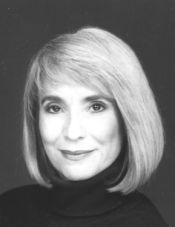 Sharon Wohlmuth, Pulitzer prize-winning photojournalist and co-author of the best-selling photo essay books Sisters, Mothers and Daughters and Best Friends, announces the release of her latest book, A Day In The Life of the American Woman: How We See Ourselves. Available October 18th from Bulfinch Press, the book is a co-creation of Wohlmuth, Carol Saline and Dawn Sheggeby.
For this candid and riveting tribute to the complex lives of today's American woman, Wohlmuth contributes a radiant portrait of Philadelphia breast surgeon Anne Rosenberg and serves on the book's distinguished team of photo editors.
Compiled from images shot by 50 prominent woman photographers on the same day, A Day In The Life celebrates the diversity of the American woman's experience with a breadth of female artistic vision never before gathered in one book.
Co-author of nine books, recognized for her lectures, workshops and mentoring, Sharon Wohlmuth is the only photojournalist to have three books on the New York Times Best Seller list.
"As the first woman photojournalist at The Philadelphia Inquirer I know just how different women's lives are from men's lives in every aspect. I feel I've been preparing for this book since I first picked up a camera." - Sharon Wohlmuth
Series
Books:
A Day in the Life of the American Woman: How We See Ourselves, October 2005
Hardcover