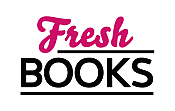 Curl up with a great March read!
Carrie Vaughn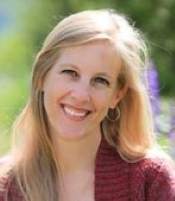 Photo Credit: Joe Campenllo

Carrie Vaughn had the nomadic childhood of the typical Air Force brat, with stops in California, Florida, North Dakota, Maryland, and Colorado. She holds a Masters in English Literature and collects hobbies-fencing and sewing are currently high on the list. She lives in Boulder, Colorado.
Interviews for Carrie Vaughn
Spotlight On: Carrie Vaughn
February 2, 2010
Sunday Snips and Clips: Kitty, Khristmas and Kibitzing
December 27, 2009
Series
Kitty Norville | Bannerless Saga
Books:
The Wild Dead, July 2018
Bannerless Saga #2
Trade Size
Bannerless, July 2017
Bannerless Saga #1
Paperback
Urban Allies, August 2016
Paperback
Kitty Saves The World, August 2015
Kitty Norville #14
Paperback
The Doll Collection, March 2015
Hardcover
Dreams Of The Golden Age, January 2014
Hardcover
Hex Appeal, June 2012
Paperback
Kitty's Big Trouble, July 2011
Kitty Norville #9
Paperback
Discord's Apple, March 2011
Paperback (reprint)
Voices Of Dragons, March 2011
Paperback
Brave New Worlds, February 2011
Paperback
Kitty Goes To War, July 2010
Kitty Norville #8
Paperback
Running With The Pack, June 2010
Paperback
Kitty's House Of Horrors, January 2010
Kitty Norville #7
Mass Market Paperback
Kitty Raises Hell, March 2009
Kitty Norville #6
Mass Market Paperback
Kitty And The Dead Man's Hand, February 2009
Kitty Norville #5
Mass Market Paperback
Kitty and The Silver Bullet, January 2008
Kitty Norville #4
Paperback
Kitty Takes a Holiday, April 2007
Kitty Norville #3
Mass Market Paperback
Kitty Goes to Washington, July 2006
Kitty Norville #2
Paperback
Kitty and the Midnight Hour, November 2005
Kitty Norville #1
Paperback