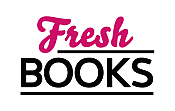 Jump into Autumn with these great books out in October!
Martha Stewart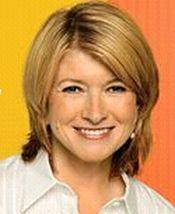 From her award-winning magazine, Martha Stewart Living, to her bestselling product lines, Martha Stewart shares the creative principles and practical ideas that have made her America's most trusted guide to stylish living. Millions of consumers rely on Martha Stewart as their arbiter of style and taste and their guide to all aspects of everyday living - from cooking and entertaining to decorating and home renovating, and much more.
Inspiration surrounded Martha at an early age. Raised in Nutley, New Jersey, in a family with six children, Martha developed her passion for cooking, gardening and homekeeping in her childhood home on Elm Place. Her mother, a schoolteacher and homemaker, taught her the basics of cooking, baking, canning, and sewing; her father, a pharmaceutical salesman and avid gardener, introduced her to gardening at the age of three in the family's small but orderly backyard garden.
While earning a bachelor's degree in history and architectural history at Barnard College, Martha worked as a model to pay her tuition. She was married in her sophomore year, and upon graduating became a stockbroker on Wall Street, where she gained her early business training. After moving to Westport, Connecticut, in 1972 with her husband and daughter, Alexis, she developed a catering business that showcased her remarkable talent and originality. Her unique visual presentation of food and the elegant recipes she created for her catered events were the basis for her first book, "Entertaining," published in 1982. One of the most beautiful and influential books ever published, "Entertaining" has become an American classic.
Martha's unique business sense and creative vision is the blueprint for Martha Stewart Living Omnimedia, and the expansive multimedia portfolio which includes award-winning properties such as the Martha Stewart Living magazine and widely syndicated television show; Martha Stewart Weddings magazine, the Everyday Food magazine and the PBS television show; Martha Stewart Everyday mass-market merchandise sold at Kmart; and Martha Stewart Signature Furniture with Bernhardt. Her current television projects include the syndicated daytime television series, Martha, and the primetime reality series, The Apprentice: Martha Stewart.
Series
Books:
Martha Stewart Weddings, December 2015
Hardcover
Martha Stewart's Appetizers, September 2015
Hardcover
Martha Stewart's Cakes, October 2013
Paperback
Martha Stewart's Favorite Crafts for Kids, June 2013
Hardcover
Living the Good Long Life, May 2013
Hardcover
Martha's American Food, May 2012
Hardcover
The James Beard Foundation's Best Of The Best, March 2012
Hardcover
Martha's Entertaining, January 2012
Hardcover
Martha Stewart's Handmade Holiday Crafts, October 2011
Hardcover
Martha Stewart's New Pies And Tarts, April 2011
Paperback
Power Foods, January 2011
Paperback
Quilts, October 2010
Hardcover
Martha Stewart's Encyclopedia Of Sewing And Fabric Crafts, April 2010
Hardcover
Fresh Flavor Fast, March 2010
Everyday Food
Paperback
Martha Stewart's Dinners at Home, October 2009
Hardcover
Martha Stewart's Cupcakes, June 2009
Paperback
Martha Stewart's Encyclopedia Of Crafts, April 2009
Hardcover
Martha Stewart's Cooking School, November 2008
Hardcover
Martha Stewart's Cookies, March 2008
Hardcover
Martha Stewart's Wedding Cakes, January 2008
Hardcover
The Martha Stewart Living Cookbook, November 2007
Hardcover
The Martha Stewart Living Cookbook, September 2007
Hardcover
Everyday Food, March 2007
Paperback
Martha Stewart's Homekeeping Handbook, November 2006
Hardcover
Martha Stewart's Baking Handbook, November 2005
Hardcover
The Martha Rules, October 2005
Hardcover
Martha Stewart's Menus for Entertaining, October 2002
Paperback
Halloween, August 2001
Hardcover
Martha Stewart's Hors d'Oeuvres Handbook, March 1999
Hardcover
Martha Stewart's Healthy Quick Cook, November 1997
Hardcover
Great American Wreaths, November 1996
The Best of Martha Stewart Living
Trade Size (reprint)
Martha Stewart's New Old House, November 1992
Hardcover
Martha Stewart's Gardening, October 1991
Hardcover
Entertaining, December 1982
Hardcover