Sign up for May's

Good Morning Texas - Buy the Book
WFAA Channel 8 Mondays through Fridays, 9am-10am
Next Show
As always you can find more at or follow Gwen on Twitter at @ReelVixen and Good Morning Texas at @WFAAGMT
It's the end of a year and in many ways the end of a series. But reading never stops, so what will take the place of a series that's complete? Here are a few suggestions, a if you like this...you should try...
Twilight's over, so what awaits a reader wanting the adventures of a paranormal romance? I suggest Larissa Ione's Lords of Deliverance.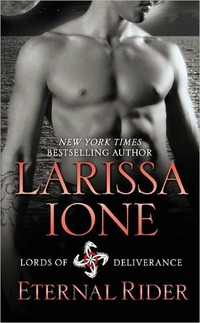 They are here. They ride. The Four Horsemen of the Apocalypse.
His name is Ares, and the fate of mankind rests on his powerful shoulders. If he falls to the forces of evil, the world falls too. As one of the Four Horsemen of the Apocalypse, he is far stronger than any mortal, but even he cannot fight his destiny forever. Not when his own brother plots against him.
Yet there is one last hope. Gifted in a way other humans can't - or won't - understand, Cara Thornhart is the key to both this Horseman's safety and his doom. But involving Cara will prove treacherous, even beyond the maddening, dangerous desire that seizes them the moment they meet. For staving off eternal darkness could have a staggering cost: Cara's life.
Lords of Deliverance
Set in the Demonica world...The prophecies were there but no one listened. Until now. They are the Lords of Deliverance and they have the power to usher in Doomsday...or prevent it.
---
---
SHADES OF GREY left you panting for more? Try Sylvia Day's Crossfire series
Gideon Cross came into my life like lightning in the darkness...

He was beautiful and brilliant, jagged and white-hot. I was drawn to him as I'd never been to anything or anyone in my life. I craved his touch like a drug, even knowing it would weaken me. I was flawed and damaged, and he opened those cracks in me so easily...

Gideon knew. He had demons of his own. And we would become the mirrors that reflected each other's most private worlds...and desires.

The bonds of his love transformed me, even as I prayed that the torment of our pasts didn't tear us apart...
---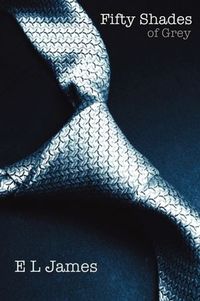 Shades of Grey
An Erotic Trilogy that is seductive, shocking, sad, and funny.
---
Teens fighting for freedom isn't over even if Hunger Games finished, Try Beth Revis' Across the Universe series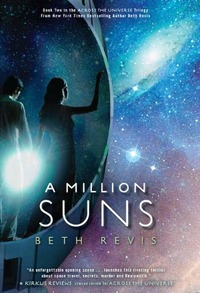 GODSPEED WAS FUELED BY LIES. NOW IT IS RULED BY CHAOS.

It's been three months since Amy was unplugged. The life she always knew is over. Everywhere she looks, she sees the walls of the spaceship Godspeed.

But there may just be hope: Elder has assumed leadership of the ship. He's finally free to act on his vision--no more Phydus, no more lies.

When Elder learns shocking news about the ship, he and Amy must race to discover the truth behind life on Godspeed. They must work together to unlock a mystery that was set in motion hundreds of years earlier. Their success--or failure--will determine the fate of the 2,298 passengers who remain aboard Godspeed. But with each step, the journey becomes more perilous, the ship more chaotic, and love between them more impossible to fight.

Beth Revis catapulted readers into the far reaches of space with her New York Times best selling debut, Across the Universe. In A Million Suns,Beth deepens the mystery with action, suspense, romance, and deep philosophical questions. And this time it all builds to one mind-bending conclusion: THEY HAVE TO GET OFF THIS SHIP.
Across the Universe
A love out of time. A spaceship built of secrets and murder.When Amy is frozen aboard the interstellar spaceship Godspeed, she expects to be woken in 300 years on a new planet. Instead, someone wakes her up early…and if Amy doesn't figure out soon, the next people woken up might not survive–including her parents.
---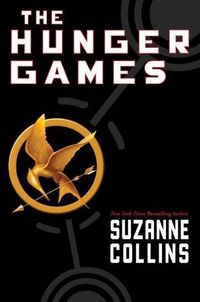 Hunger Games
Set in a post-apocalyptic world and chronicles an annual event where one boy and one girl from each of 12 districts are selected by lottery to compete in a televised battle to the death.
---
Ah, James Bond, back for another adventure, if you can't wait for the next episode, try Alex Hawke in Ted Bell's series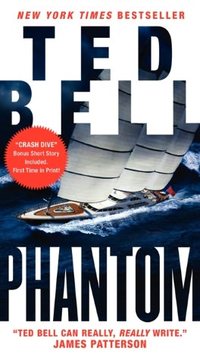 Counterspy Alex Hawke must catch a villainous megalomaniac—a man obsessed with horrifying experiments in cyberwarfare—in this mesmerizing new espionage thriller in Ted Bell's New York Times best selling series

The first and most bizarre event nearly becomes a monumental catastrophe when something goes awry at an American theme park, wreaking havoc on visitors looking for nothing more than a sun-splashed holiday. In a different part of the country, a USAF F-15 pilot, escorting another jet in the skies over the Midwest, inexplicably loses control of his plane, endangering the lives of several people and deeply puzzling those following his mission on the ground. Then, in the misty calm of a coastal California evening, the world's premier scientist on the subject of artificial intelligence gets a strange phone call. When he hangs up, he quietly grabs his coat and leaves for an after-dinner stroll from which he never returns.

It's up to Hawke and the brilliant former inspector Ambrose Congreve to find out what could possibly be happening. But how does one identify—and fight—an enemy one can't see, a real phantom? Even these seasoned operatives are mystified. Is there really such a thing as an ultra-intelligent machine, a cyber weapon that can shift the geopolitical balance of power?

In a hunt that takes him from Palo Alto, California, to the Russian frontier, to Cambridge University and the glistening Mediterranean aboard his newly christened and armed super-yacht Blackhawke, Alex Hawke is joined by the unstoppable Stokely Jones and his ex-CIA buddy Harry Brock as he moves closer to unmasking the scientist behind these extraordinary events, going nose-to-nose with an enemy unlike any he's fought before—and may never again.
---
Eager for THE HOBBIT to release at Christmas, be sure to try the Anne McCaffrey Pern classics, available for adults and children, she combined high fantasy (dragons) with science fiction (marooned space colonists).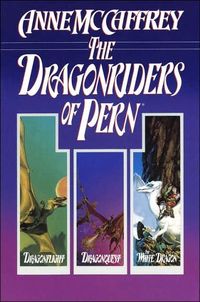 Finally together in one volume, the first three books in the world's most beloved science fiction series, THE DRAGONRIDERS OF PERN, by Anne McCaffrey, one of the great science fiction writers of all time: DRAGONFLIGHT, DRAGONQUEST, THE WHITE DRAGON. Those who know these extraordinary tales will be able to re-visit with Lessa, F'lar, Ruth, Lord Jaxon, and all the others. And for those just discovering this magical place, there are incomparable tales of danger, deceit, and daring, just waiting to be explored.
---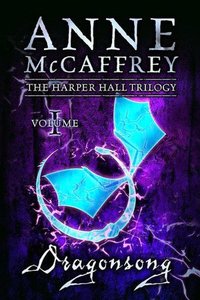 For centuries, the world of Pern has faced a destructive force known as Thread. But the magnificent dragons who've protected this world and the men and women who ride them are dwindling.
As fewer dragons ride the winds and destruction falls from the sky, fifteen-year-old Menolly holds one dream only: to sing, play, and weave the music that comes to her so easily--she wishes to become a Harper. But despite her great talents, her father believes that a young girl is unworthy of such a respected position and forbids her to pursue her dreams. Menolly runs away and happens upon nine fire lizards that could possibly save her world... and change her life forever.
Harper Hall
A trio of young people grow up on Pern and discover who they really can be.
---
As always you can find more at http://FreshFiction.com/GMT or follow Gwen on Twitter at @ReelVixen and Good Morning Texas at @WFAAGMT
Past Shows
Honoring our Veterans...in fiction Watch it now!
Freaks, Shrieks and Scary Reads Watch it now!
Heroes, Watch it now!
Paranormal to Fantasy, summer reading beyond reality, Watch it now!
Paranormal to Fantasy, summer reading beyond reality, Watch it now!
Paranormal to Fantasy, summer reading beyond reality, Watch it now!
Suspense, Get Your Heart Pumping: from cozies to thrillers, Watch it now!
Books to Keep Your Teen Reading All Summer Long, Watch it now!
Gwen Reyes talks about Memorial Day books on Good Morning Texas on 5/21. Watch it now!
Gwen Reyes talks about "hot books" on Good Morning Texas on 5/2. Watch it now!