Good Morning Texas - Buy the Book
WFAA Channel 8 Mondays through Fridays, 9am-10am
Next Show
Making science fun ...with fiction
Thursday, September 6, 2012
It's back to school time and it doesn't mean time to lose the fun, fiction books have so much to share about learning and in today's selection of books we can learn a bit of science as well. Whether it's a computer program for that second chance at saying good-bye to losing a loved one, or traveling to the past to right a wrong. Or travel to the future but with teen problems, to clones that can either save the world or ... And do you really want to live forever? Hmm, lots of questions and these authors have a few answers. So let's check these books out.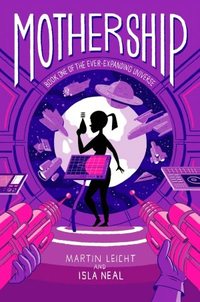 Teen pregnancy is never easy—especially not when extraterrestrials are involved. The first in a new trilogy that's part Juno and part Aliens.
In 2074, while attending the Hanover School for Expecting Teen Mothers aboard an earth-orbiting spaceship, sixteen-year-old Elvie finds herself in the middle of an alien race war and makes a startling discovery about her pregnancy.
Elvie Nara was doing just fine in the year 2074. She had a great best friend, a dad she adored, and bright future working on the Ares Project on Mars. But then she had to get involved with sweet, gorgeous, dumb-as-a-brick Cole—and now she's pregnant.
Getting shipped off to the Hanover School for Expecting Teen Mothers was not how Elvie imagined spending her junior year, but she can go with the flow. That is, until a team of hot commandos hijacks the ship—and one of them turns out to be Cole. She hasn't seen him since she told him she's pregnant, and now he's bursting into her new home to tell her that her teachers are aliens and want to use her unborn baby to repopulate their species? Nice try, buddy. You could have just called.
So fine, finding a way off this ship is priority number one, but first Elvie has to figure out how Cole ended up as a commando, work together with her arch-nemesis, and figure out if she even wants to be a mother—assuming they get back to Earth in one piece.
---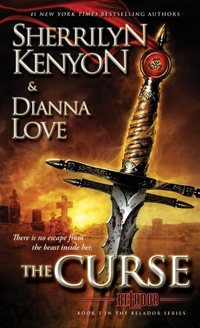 Overwhelming odds mean nothing when everything you love is on the line.
With the freedom of an entire race hanging in the balance, Evalle has two days to make good on a promise that she suddenly has no hope of fulfilling when demonic Svart Trolls invade Atlanta. She takes a leap of faith, seeking help from the one man who recently put Evalle in his cross hairs--Black Ops specialist Isak Nyght.
While trying to stop the bloody troll-led gang wars, Evalle unwittingly exposes a secret that endangers all she holds dear, and complicates her already tumultuous love life with the mysterious Skinwalker, Storm. But when Evalle discovers she's the number one target in the Medb coven's ruthless plan to destroy all Beladors, the deadly Alterant is forced to make a game-changing decision with no time left on the clock.
---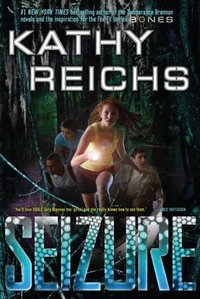 The second novel in the Virals trilogy from #1 bestselling author and inspiration for the TV series Bones - Kathy Reichs!
Ever since Tory Brennan and her friends rescued Cooper, a kidnapped wolf pup with a rare strain of canine parvovirus, they've turned from regular kids into a crime-solving pack! But now the very place that brought them together - the Loggerhead Island Research Institute - is out of funding and will have to shut down. That is, unless the Virals can figure out a way to save it!
So when Tory learns of an old Charleston legend about a famous she-pirate, Anne Bonney, whose fortune was never found, she can't believe her luck - buried treasure is exactly what she needs to save the Institute on Loggerhead! Trouble is, she and her friends aren't the only ones looking for it. And this time, the Virals' special powers may not be enough to dig them out of trouble . . .
---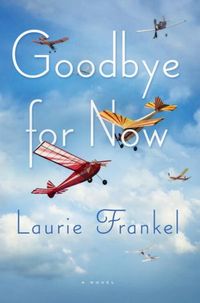 Science Fiction | Women's Fiction Contemporary
In the spirit of ONE DAY, comes a fresh and warmhearted love story for the 21st century. Sometimes the end is just the beginning . . .
Sam Elling works for an internet dating company, but he still can't get a date. So he creates an algorithm that will match you with your soul mate. Sam meets the love of his life, a coworker named Meredith, but he also gets fired when the company starts losing all their customers to Mr. and Ms. Right.
When Meredith's grandmother, Livvie, dies suddenly, Sam uses his ample free time to create a computer program that will allow Meredith to have one last conversation with her grandmother. Mining from all her correspondence—email, Facebook, Skype, texts—Sam constructs a computer simulation of Livvie who can respond to email or video chat just as if she were still alive. It's not supernatural, it's computer science.
Meredith loves it, and the couple begins to wonder if this is something that could help more people through their grief. And thus, the company RePose is born. The business takes off, but for every person who just wants to say good-bye, there is someone who can't let go.
In the meantime, Sam and Meredith's affection for one another deepens into the kind of love that once tasted, you can't live without. But what if one of them suddenly had to? This entertaining novel, delivers a charming and bittersweet romance as well as a lump in the throat exploration of the nature of love, loss, and life (both real and computer simulated). Maybe nothing was meant to last forever, but then again, sometimes love takes on a life of its own.
---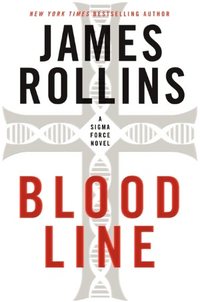 The next installment of the Sigma Force series involves a genetic mystery with ties to both an ancient history and modern-day government, as only New York Times bestselling author James Rollins can tell it.
A yacht bearing a young American couple is attacked by Somali pirates, leading to bloodshed and the violent kidnapping of the pregnant woman on board. To aid in her rescue from the lawless and war-torn jungles of coastal Africa, Sigma Force enlists the aid of a unique search team: former army ranger Captain Tucker Wayne and his military war dog, Kane. But what appears to be a straightforward mission turns into a fiery ambush and betrayal—for this most valuable hostage is in fact the president's daughter.
Halfway around the world, a firebombing at a fertility clinic in the United States reveals a group of women collected from around the globe and enslaved to bear children by artificial means. One woman lives long enough to give birth to a stillborn baby, but a genetic study reveals the child bears an impossible abnormality—a triple helix of DNA.
To uncover the dark truth hidden within our genetic code and shrouded by a centuries-old conspiracy, Commander Gray Pierce and Tucker Wayne must team up to save an unborn child, a child whose very existence raises a pair of ageless questions:
Could you live forever?
Would you live forever?
---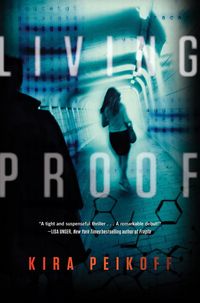 In the year 2027, destroying an embryo is first-degree murder. What happens when a dying doctor with a secret falls in love with the man who's out to expose her?
In 2027, destroying an embryo is considered first-degree murder. Fertility clinics still exist, giving hope and new life to thousands of infertile families, but they have to pass rigorous inspections by the U.S. Department of Embryo Preservation. Fail an inspection, and you will be prosecuted.
Brilliant young doctor Arianna Drake seems to be thriving in the spotlight: her small clinic surpasses every government requirement, and its popularity has spiked—a sudden, rapid growth that leaves the DEP chief mystified. When he discovers Arianna's radical past as a supporter of an infamous scientist, he sends undercover agent Trent Rowe to investigate her for possible illegal activity.
As Trent is pulled into Arianna's enigmatic world, his own begins to unravel. The secret he finally uncovers will deeply move him—and jeopardize them both. With the clock ticking her life away, he finds himself questioning everything he knows to be true, and then must summon the courage to take the greatest risk of all. Nothing less than human life—and a major scientific breakthrough—hang in the balance.
A thought-provoking thriller by debut author Kira Peikoff, Living Proof is a celebration of love and life that cuts to the core of a major cultural debate of our time.
---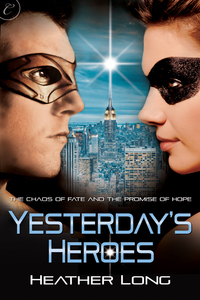 Romance Time Travel
Aurora "Rory" Graystone
Codename: Halo
Abilities: superior reflexes, I.Q. and aptitude for calculating probabilities
Mission: find missing teammates
Rory knows she's being watched, and she's not about to let the hunter catch her in his trap. She'll confront her stalker, a man she suspects is involved in the disappearances of other superheroes–if she can ignore the sensual heat that fills her every time he's near...
Michael Hunter
Codename: Hard Target
Abilities: expert tracker and sniper
Mission: kill Rory Graystone
One of five desperate men sent back in time to save the future, Michael believes eliminating Rory is the key to his mission. But even as he takes aim, a split second of doubt causes him to miss his shot.
Drawn together by passion, and on a collision course with fate, can Rory and Michael work together to change the future? Or have they set in motion the horrific history the time-travelers are trying to prevent?
Past Shows
Paranormal to Fantasy, summer reading beyond reality, Watch it now!
Paranormal to Fantasy, summer reading beyond reality, Watch it now!
Suspense, Get Your Heart Pumping: from cozies to thrillers, Watch it now!
Books to Keep Your Teen Reading All Summer Long, Watch it now!
Gwen Reyes talks about Memorial Day books on Good Morning Texas on 5/21. Watch it now!
Gwen Reyes talks about "hot books" on Good Morning Texas on 5/2. Watch it now!